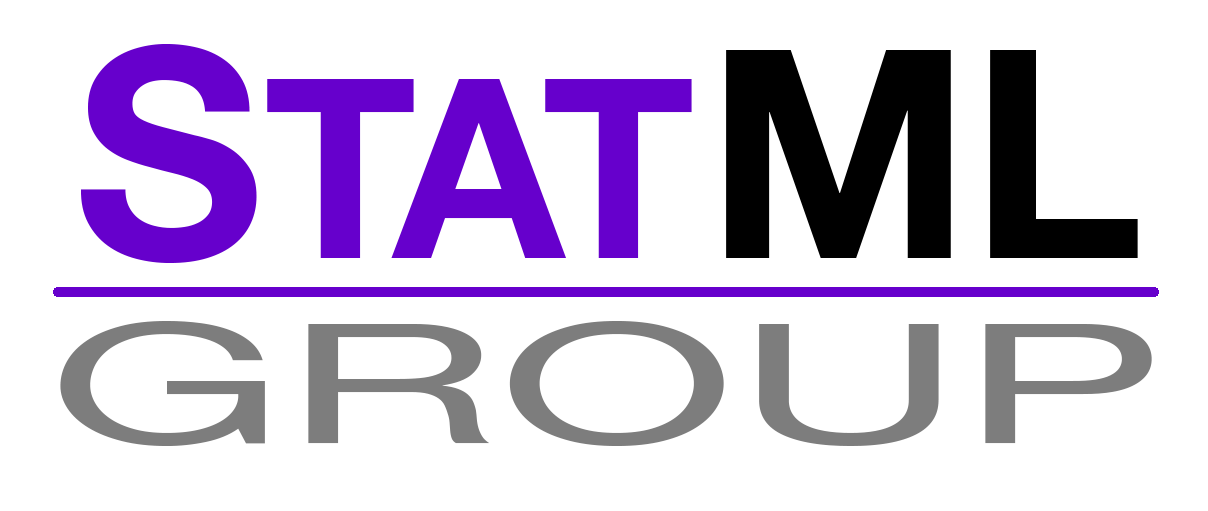 We are group of faculty and students in Statistics and Machine Learning broadly interested in research at the intersection of these two disciplines.
Unless otherwise notified, our regular meeting is on Tues 3:30-5pm in GHC-8102 every week (starting 9/4/2018). Please email alnurali at gmail dot com if you would like join our mailing list.
---
If you would like to present in an upcoming meeting, please signup here.
Topics of choice are flexible. As a guideline, here is a list of interesting papers that we hope to read this semster.
---
Talks:
The power of online thinning in reducing discrepancy
---
A Continuous-Time View of Early Stopping for Least Squares Regression
---
Marchenko-Pastur Asymptotics and the Limiting Risk of Ridge Regression
---
On file-drawer problems and estimation with truncated data
---
Online Learning, Probabilistic Inequalities, and the Burkholder Method
---
Uniform, nonparametric, non-asymptotic confidence sequences
---
Why Adaptively Collected Data Have Negative Bias and How to Correct for It
---
Exponential line-crossing inequalities
---